July 4 2008, the weather is crisp and sunny, and early in the morning the crew is there and continues drilling towards the goal of 220 meters: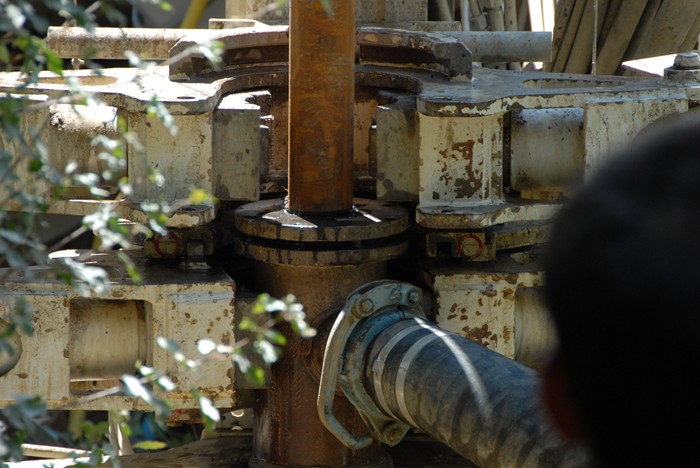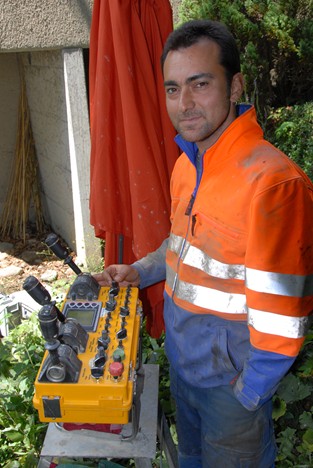 How core samples are taken from the flushing water
At midday, the drill had reached its destination 224 meters down as seen in the core samples. After some hours of shaft removal (all 106 of them) the drill head is finally out: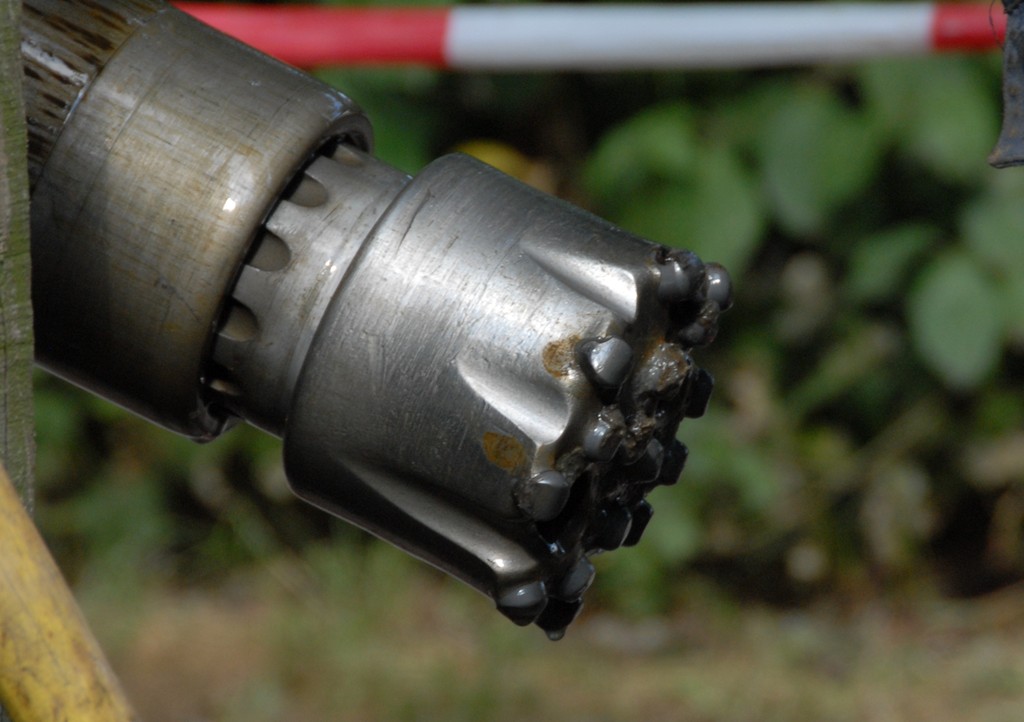 The tubing to be placed down the drill hole has arrived: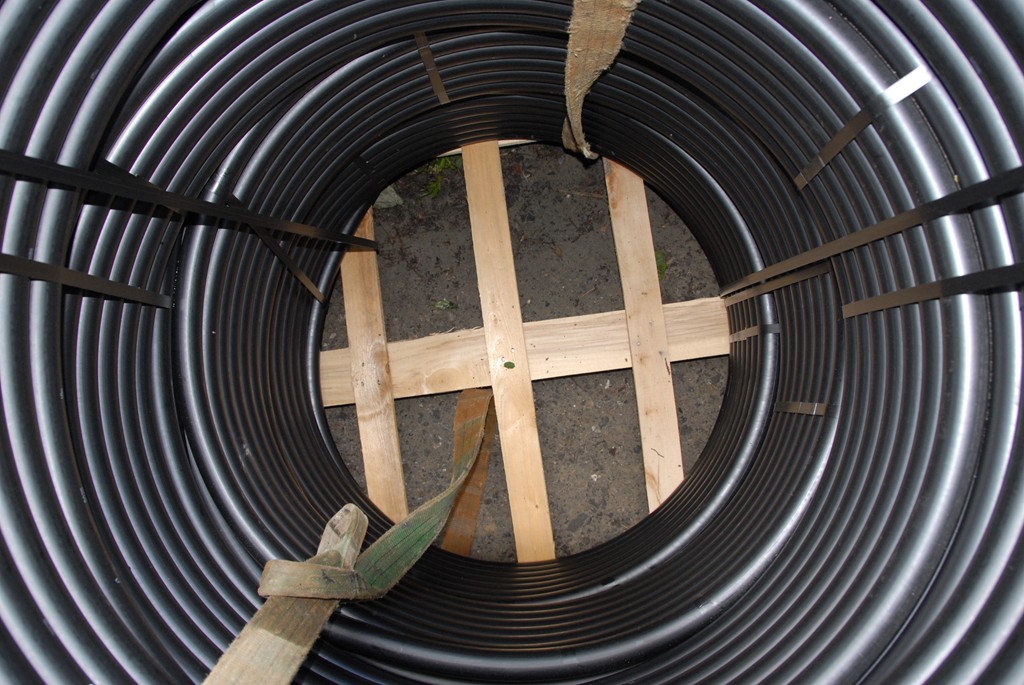 And it consists of two pairs of heat energy transfer tubes plus one injection tube. Down it goes!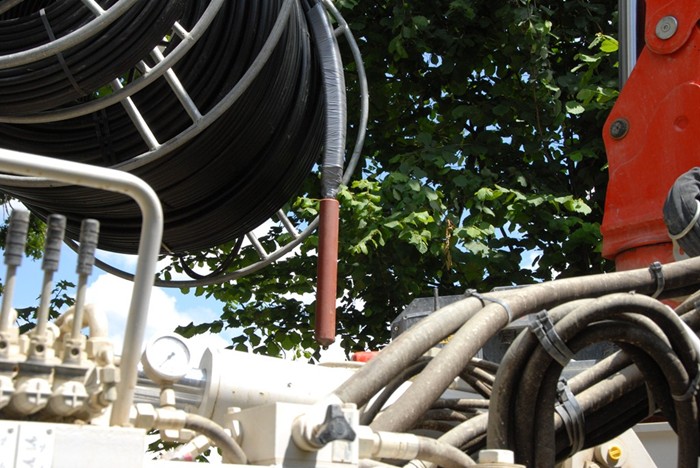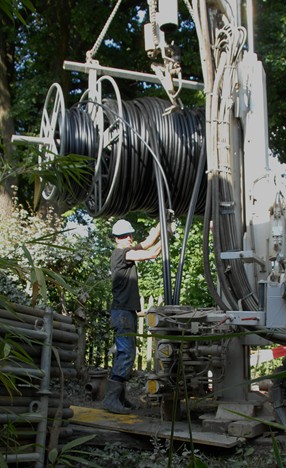 And the tubes went all the way and were secured in place with injection of "Injektherm" compound whereby in the process Day 3 slowly turned into Night 3: